Top-quality surfaces for the automotive industry: thyssenkrupp starts operation of a walking beam furnace supplied by Tenova at the Duisburg site.
A new Tenova state-of-the-art walking beam furnace (WBF) was recently installed and, this week, the start-up was celebrated at the thyssenkrupp site in Duisburg within the hot strip mill 2, one of the biggest plants of its kind in Europe. With a capacity of around five million metric tons, it mainly serves the European automotive industry with quality flat steels for various applications.
The new walking beam furnace and related equipment is 80 meters long and 20 meters wide and has a capacity of approximately 300 slabs per day (corresponding to ca. 5,000 cars in 24 hours). Its most important advantage is a further improvement in the surface quality of premium sheet, as required for the outer panels of cars. Moreover, the new furnace also sets standards in energy consumption, efficiency and reduction of pollutant emissions.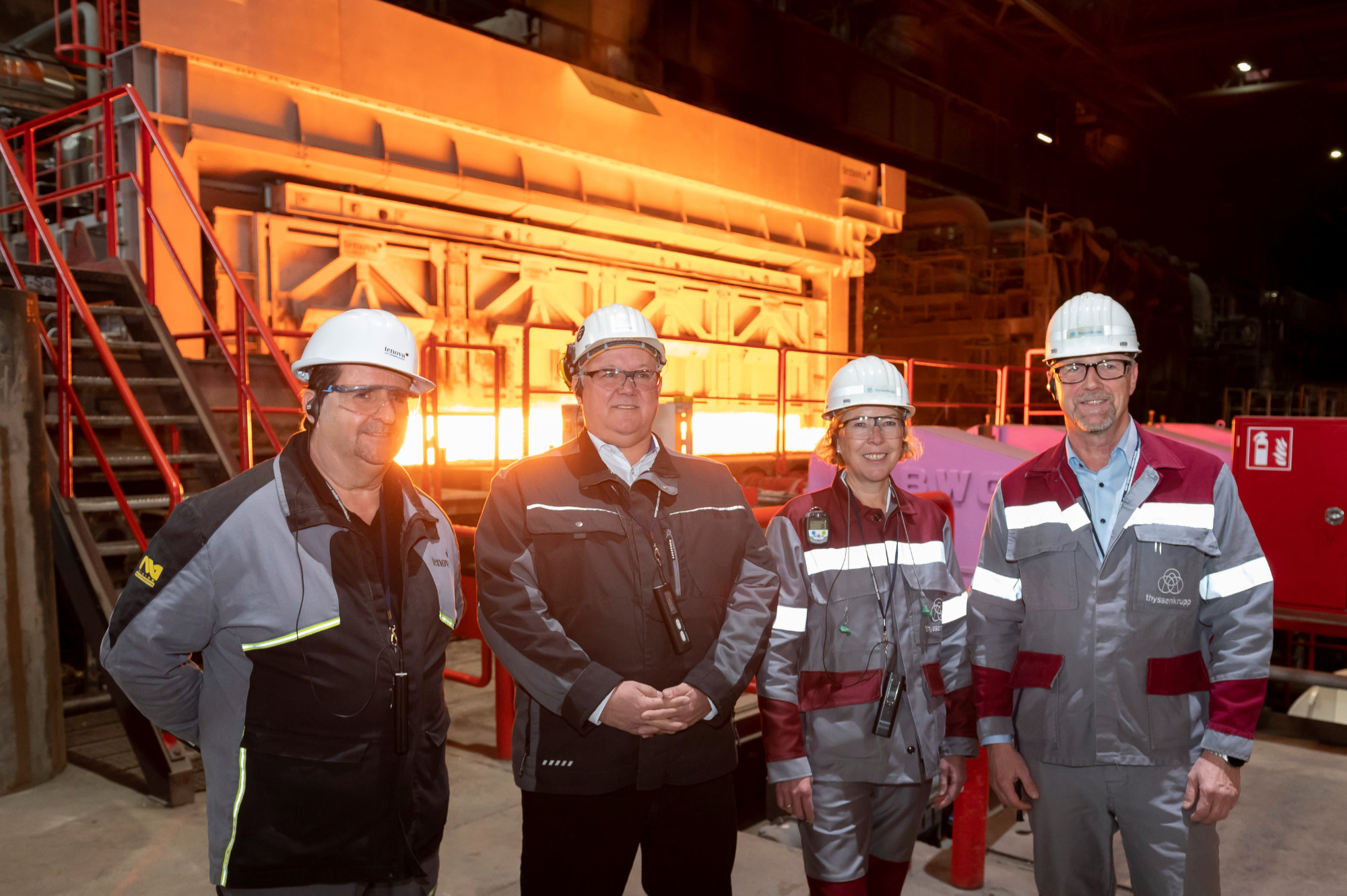 The start-up of the new walking beam furnace at the thyssenkrupp Duisburg site. From left to right: Christian Schrade, Managing Director at Tenova LOI Thermprocess; Sascha Bothen, Senior Vice President Sales & Marketing at Tenova LOI Thermprocess; Dr. Heike Denecke-Arnold, Chief Operating Officer (COO) at thyssenkrupp Steel; Frank Pozun, Downstream Operations, Head of Hot Strip Mill 2 thyssenkrupp Steel.